Truffle man is the definition to recognize and qualify the seeker with his dog looking for the precious tuber: he needs an identity card as partner to allow him to look for it and pick it up. When he removes a truffle from the ground, he has to replace afterwards the dirt. Dog and Spade are the most important and irreplaceable elements to let the truffle man find and remove truffles from the ground.
" A very well-trained dog will never join your lunch but it will feel you guilty for not sharing it."

---
Lagotto Romagnolo is the only dog breed recognized as specialized in truffle research. It's a small size, strong, well proportioned, intelligent and clever dog.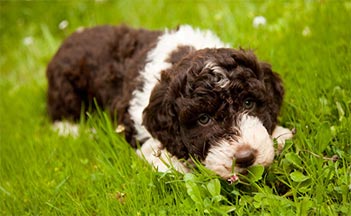 Border Collie is born as a herding dog breeds: a tireless, agile and medium/small sized dog. In France it's considered one of the first dogs in the National Truffle Search Competition for its own unique characteristics.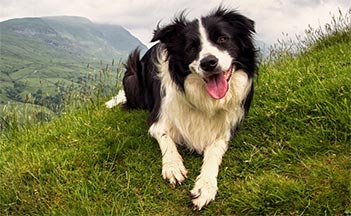 Spinone Italiano is a medium sized dog considered one of the best pointing dog. For its own typical feature, it's considered one of the best white truffle search dog: sociable and quiet, it's a strong and a very good retriever dog breed.